Tisbury Owen Park Redesign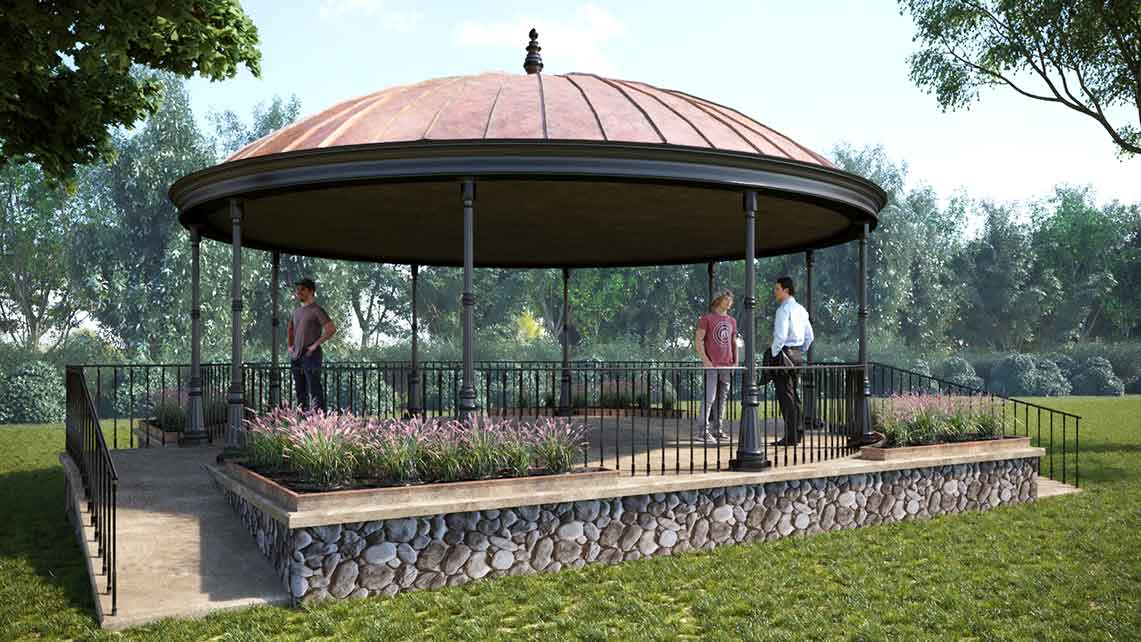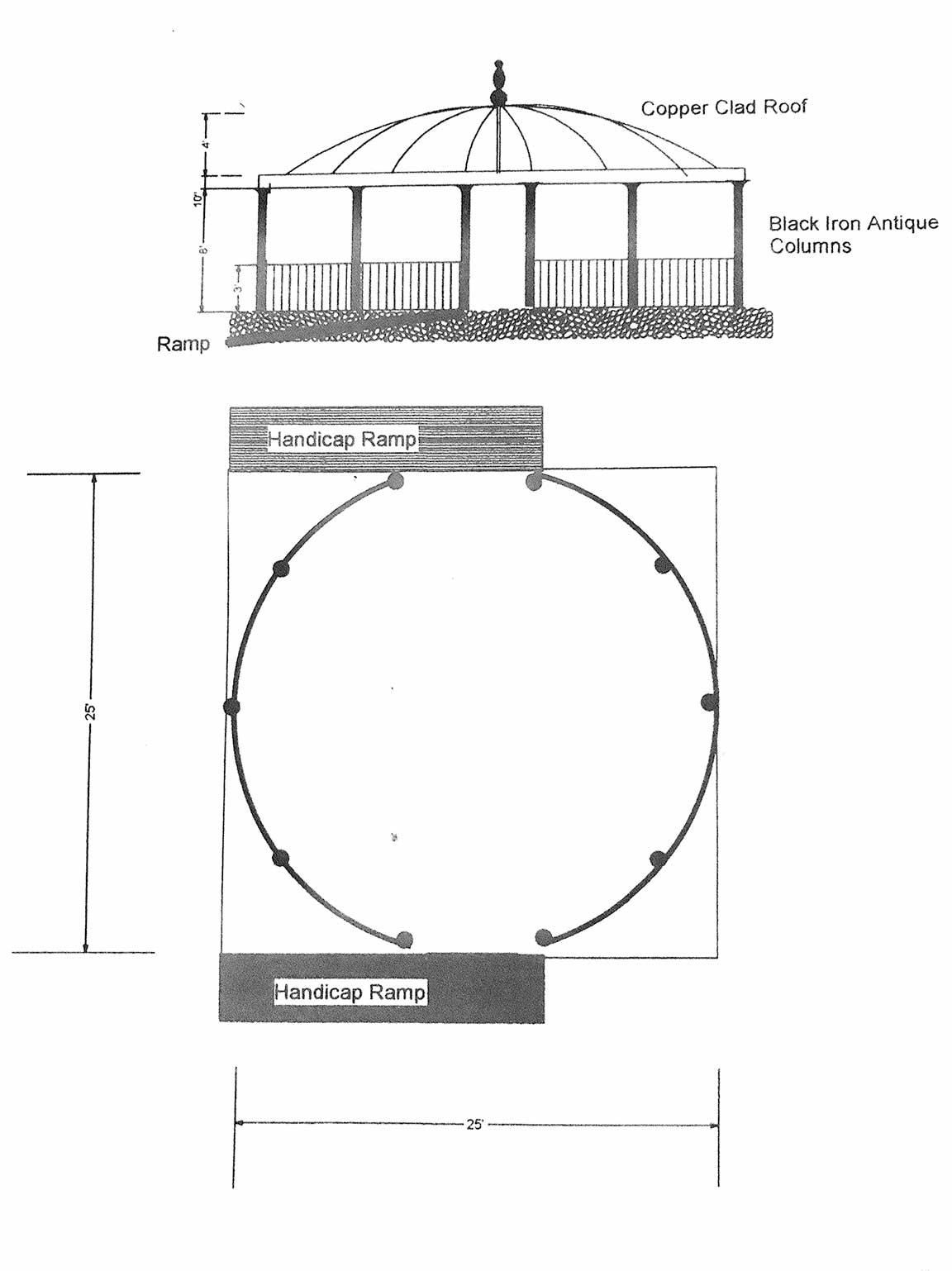 The design of the Tisbury Gazebo is Palladian in nature meaning it uses true forms as the foundation of the design. There are complete circles and squares with symmetry and simplicity as can be seen in the Plan and Elevation Drawings shown here.  It is also designed using the traditional architectural elements and details of the Greek Revival period, 19th Century, of which there are many fine examples in Vineyard Haven.
Certain materials are of particular interest: the copper roof which will patina with time and a beautiful wood interior of the dome which will not only be visually impressive but will have specific, unique acoustic characteristics.
Proposed Design of the Renovation and Expansion of the Tisbury Elementary School
Explanation of proposed new design
By Rock Pond Studio
Luckily, demolishing the historic Tisbury Elementary School was voted down last year. It would be a crime to destroy this structurally sound building that should be renovated and expanded. With the Vineyard being steeped in conservation and preservation, it would be a terrible contradiction for a place of learning (a school) to lead by implementing a wasteful, unimaginative design and sending this large, finely crafted structure to the dump.
Gratefully, a renovation and expansion of the building is now being fully considered. With the commitment to fulfilling the Educational Plan as written by the school's principal, John Custer, and striving to reach a zero-carbon emission, Rock Pond Studio's design incorporates a glass curtain wall that will both capture the sun's heat and allow the school to grow its own greens. Rock Pond's design also incorporates expanding the current gym and building a second story to house classrooms and a large cafeteria that will overlook the water. Various reconfigurations will be needed in the interior, but by in large it is our hope that a renovation can be achieved and cost less than the previously proposed new school proposal.
Nothing is more important than our children's education. Everything connected to school, including its architecture should support and help guide our children toward smart, imaginative solutions.
These renderings show conceptual designs that, with future engineering, shall hopefully be thoroughly vetted as possible design elements for this renovation and expansion.